Christmas is right around the corner, and Black Friday events are just next week. The number one question I have been bombarded with are what are my top tech gift ideas for Christmas? You asked, I listened, Here are my 20 suggestions, some viable, some outrageous, and one for a smile. You will notice an intentional absence of mobile devices, tablets, and televisions. The reason being that everyone is already writing about that. My fantasy Gift List is always different and a bit over the top. I hope you enjoy as much as I did putting it together.
#1. When you are able to get your tongues back in your mouth, this is the Mercedes / AMG Vision Gran Turismo, designed for the 15th anniversary of the Gran Turismo video game this year. Price? One of a kind prototype. Priceless. More details and pix can be seen here.
#2. Eurocom unveils the world's first 12 Core, 24 Thread laptop. 17.3-inch FHD 1920-by-1080. Maxed out it can handle Intel XEON E5-2697 v2 (12-cores/24-treads); socket LGA2011, up to 64GB; DDR3-1333/1600, up to 6TB of storage. Graphics? How about 4GB GDDR5 ECC; NVIDIA Quadro K5000M (Kepler); 1344 CUDA; N14E-Q5; PhysX; OpenGL; DX11; MXM 3.0b;100W; w/ Quad Buffering. Maxed out Price? Breathe… approx $9,345.00
#3. OUYA! The Kickstarter sensation who had a goal of raising $950.000.00 actually raised $8,596,474 just for good measure! The result, is an open source gaming console that costs just $99.00 direct on the Ouya.tv site. The amazing OUYA video game console is powered by a Tegra 3 quad-core processor, 1GB RAM, 8GB of internal flash storage, WiFi 802.11 b/g/n, Bluetooth LE 4.0, 1x USB 2.0, ethernet port, an HDMI port for 1080p HDTV, and runs Google Android 4.0 OS. More at Ouya.tv.
#4. The NANOLEAF bulb, the world's most efficient light bulb, the first of its kind to achieve 1600 lumens of brightness using only 12 watts of electricity (100W incandescent replacement). Omnidirectional Lighting projects light 360 degrees, with instant-on Capability and maximum brightness the instant you flip the switch. $35 NanoLeaf.com
#5. The SEA-DOO® AQUA MASTER is a unique twist for family fun. It's inflatable with a dual speed battery operated motor that propels of up to 2.5 mph / 4 km/h.
#6. SafePlug, from the makers of PogoPlug. A very unique hardware device that connect your home network to the TOR network, to assist in protecting your privacy and security online. With Safeplug, you can effectively stop websites from knowing or logging who you are and where you live. It isn't foolproof, but it does add yet another layer of security between you and cyber criminals, nefarious hooligans, scallywags, and ruffians. Just $49 at SafePlug.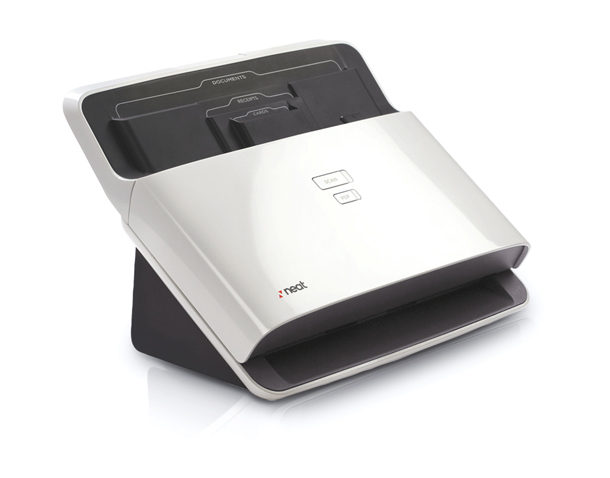 #7. For the budding entrepreneur in your family, or for someone who desperately needs to tidy up drawers filled with years of papers and receipts. NEAT DESK (from the makers of Neat Receipts), is a piece of hardware, a special scanner, that scans every size paper, business card, receipt you can imagine, the software automatically forms a database with all the information to organize things. Just $399
#8. Dropcam PRO. The newest camera from DropCam, offers 2x sharper image quality, 8x zoom, 130 degree field of view, enhanced two-way talk and fast mobile setup. The ultimate ease of use webcam, the PRO version is just $199, while the original Dropcam is still available at $149.
#9. Nessie, the adaptive USB micropone from Blue. It instantly delivers studio-enhanced sound for desktop recording of vocals, instruments, voiceovers and more. Nessie also features a zero-latency headphone output for direct monitoring, which is critical for eliminating distracting delay, while headphone volume and instant mute are located directly on the microphone. Price, approx $99.00
#10. BEST FLASH DRIVE FOR SECURITY: As I wrote in my October review of IRONKEY, It is the World's Most Secure USB Flash Drive. The technology is quite impressive, utilizing some of the strongest encryption available, with FIPS 140-2 level 3 certification meeting all requirements for use by civilian and military U.S. federal agencies. Ruggedized and waterproof to military specs, its metal casing prevents the drive from being crushed, even under extremely high pressure, and it can even handle 16Gs of force. The 2Gb S250 will run $109, up to $599 for the 32Gb capacity.
#11. BEST FLASH DRIVE FOR SPEED: If pure SPEED is what you need for transfering LARGE files, then look at the Lexar® JumpDrive® P10 USB 3.0 Flash Drive. 16 / 32 / 64GB  versions available, this stick is the one you want if you need to copy large files, media, video, between computers faster than anything else out there. You don't want this one if you are transfering smaller 4K file sizes or running software on it. It just depends what your needs are.
#12. BEST FLASH DRIVE For all around best every day use, the 16 / 32 / 64 GB SanDisk Extreme USB 3.0 Flash Drive is another top pick for fastest USB stick available, and the 4K random file transfer rate is quite impressive. This is definitely one to get.
#13. Etón BoostTurbine2000 – Red. You never know when you need power for your mobile devices. Yes, there are plenty of external chargable USB power packs out there, but only this one is a durable back-up battery with a hand turbine power generator that provides power when you need it most. For everyday or emergency use, BoostTurbine2000 enables you to charge your mobile device anytime, anywhere. Just one minute the hand turbine power generator can produce enough power for a 30-second call or a few critical texts. When fully charged, BoostTurbine2000 fully charges most smartphones. Just $59.99
#14. Double from DoubleRobotics is one of the most unique concepts I have seen.
Example: You are scheduled for a business meeting, and you absolutely can not go. Send DOUBLE.
As the website says, "Double is the ultimate tool for telecommuting. From anywhere in the world, you have  a physical presence in the office and can speak to co-workers at anytime. Double is a remotely controlled, mobile teleconferencing system, enabling conversations to happen anywhere and anytime."
A fully motorized base allows you to freely move your DOUBLE anywhere in the office. Check out this VIDEO. There is also another very good VIDEO HERE.
Telecommuting is the future, and this is the device that is ready for action now. As the videos show, one individual can log in to, and control multiple Double robots anywhere in the world, saving time, and travel expenses.
The current price of $2,499 may seem horrendous, but not for a corporate executive who pays about that in business class international flights. As other similar companies compete for this space, prices will come down. I see this as common place in the future.
#15. Asus EA-N66 Dual-Band Wireless-N900 Gigabit  3-in-1 AP/Wi-Fi Bridge/ Range Extender. Admit it, you want this just because it SO cool looking! I mean, it has orthogonally-arranged antennas inside! That's gotta be good right? 🙂 Secondly, you know you could always use extra WiFi range. Just connect the EA-N66 via an existing Ethernet cable and create home Wi-Fi networks with selectable 2.4GHz/5GHz bands. Get speedy and smooth networking, with dual-band operation connecting more devices wirelessly. The 2.4GHz band supports daily tasks like web browsing, while clearer 5GHz allows ultra-fast and stable online gaming, HD streaming, and heavy downloading. Each band works at up to 450Mbps! Priced aroud $100.
#16. The 3M Streaming Projector, powered by Roku gives you access to Netflix, Hulu, Vudu, and more, all you need is Wi-Fi. Compes complete with a rechargeable battery, HDMI &  Micro-USB inputs. The lamp is expected to last 20,000 hours. Amazing for under $200.
#17, The Razer Blade is the world's thinnest gaming laptop. Coming in at around $1,999.99. There is too much information about this system to put here, trust me, you need to see the website.
#18. The Best Budget Laptop: Dell Inspiron 15 with Windows 8, Intel 1.8Ghz processor, 4GB ram, 15.6″ screen, 500GB hard drive, and coming in at $349.99, its the perfect every day laptop perfectly powered for students to get their reports and assignments done, general every day needs, web browsing, research, a little of this, a little of that, and it makes a great first laptop for a teenager. Let's face it, there are many of us who don't take our laptops out because they are too expensive, and we are afraid to drop them, etc. Well this one comes in at a price point that will give you the freedom to take it out to the library or the coffee shop and relax and enjoy your tech. It also gets an EXCELLENT rating from PC Magazine, you can't get better than that!
Although it comes with Windows 8, but you can easily configure it so it looks like Windows 7 without any problems. If you are like me, you absolutely can NOT be without a computer, and at this price, you can even grab one as a spare PC just in case.
#19. Piston, from XI3. I initially wrote about XI3 in an article back in December 2012, now they are about to release on 11-29-2013. This is a 4″ square metal cube that has frightening power packed inside it for the size. "Hard-core gamers will love the powerful, immersive experience… It's a multipurpose machine that is also perfect for other activities, like high performance computing, home theater, and home automation control – just to name a few." "The PISTON is loaded with 8GB of RAM and 128GB of SSD storage. If that's not enough for you now, or sometime down the road, remember this console is "modular" and can be modified to hold up to two 512GB mSATA SSDs. Can you name any other consoles that can house 1TB of super-fast (6Gbps) of solid-state storage? Plus, you can upgrade your PISTON with new I/O Boards as technology advances."
#20. Whiskey Stones. It seems fitting to wrap up my holiday Fantasy Gift List with a toast to you, my readers. What holiday celebration would be complete without some liquid cheer? Whiskey Stones keep your drink cold without watering it down & for those who like their drink strong. It's also great for non-alcoholic drinks too! Made from US mined soapstone, just $19.99
Remember you can always drop in at DrTech.co to see what's new and exciting.
Merry Christmas and Happy Holidays.